Advocates for Highway and Auto Safety (Advocates) sent the email below to Capitol Hill on July 23, 2021:
Please take 2 minutes to read this message from Angela Jones (Arizona), Kids and Car Safety Family Advocate: "It breaks our hearts to know that there is affordable, available technology out there that could have detected our little girl, Charly, in my husband's vehicle and saved her life by sounding an alarm and sending an alert to his phone.  My husband was only 20 feet away from her the entire time she was trapped inside his vehicle.  Had he known, he would have done literally anything to protect her.  The Hot Cars Act, which is part of the House INVEST in America Act, should be passed immediately so that all vehicles come with this life-saving technology."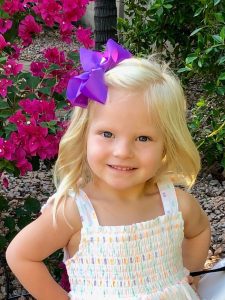 What Angela Asks You To Do: 
Congress must take action now in the infrastructure/transportation bill to prevent 'hot car' injuries and fatalities. 
Hot car deaths and injuries can be prevented with detection and alert systems.
Inexpensive safety systems to end these incidents are currently available and should be required in all new passenger vehicles.
Any legislation must require that the system detects and alerts to the presence of an occupant in the entire passenger compartment. This is vital to ensure that children who access a vehicle on their own, as well as children who are unknowingly left in a vehicle, are saved.
In honor and memory of the more than one thousand children like Charly who have tragically died in hot cars since 1990, this safety upgrade must be included in the bill.